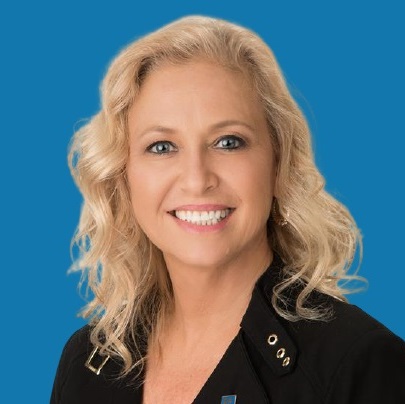 Raised in Northwest Florida, Terri is accustomed to living and working in a military community. Growing up as a military dependent and as a military spouse herself, Terri understands the unique challenges of numerous relocations and ongoing service member deployments. Terri also understands what it takes to be happy and successful no matter where life's challenges take you.
After spending 20-years in the healthcare industry, owning four businesses and raising three daughters, Terri returned to college to complete a graduate degree in Adult Education. For the next 20-years, Terri worked in many areas of higher education, including as an Educator, Administrator and Executive for several colleges across the United States. Additionally, Terri worked as a College Accreditation Evaluator and Subject Matter Expert for 14-years.
With more than 40-years of professional experience, Terri has developed strong communication skills, an ability to build relationships, manage competing demands and achieve challenging goals. Terri has also learned the value of collaboration, commitment and an entrepreneurial spirit. Her knowledge, coupled with her business acumen, has provided her with valuable skills that she uses daily in real estate negotiations, educating home buyers and sellers and effectively marketing listings.
Terri currently resides on beautiful Okaloosa Island in Fort Walton Beach, Florida. She enjoys spending time with her family and friends, riding her bike, paddle boarding, walking on the beach and taking spontaneous trips to fun and interesting destinations. She also enjoys remodeling homes and finds clever ways to repurpose older furnishings. Terri is passionate about her community and strongly encourages shopping locally and supporting local business owners!
If you are searching for a local Realtor® who epitomizes integrity, energy, hard work and is committed to treating everyone with the utmost dignity and respect, then contact Terri today!